Baby Shower Gifts
Dec 4, 2019 00:00 · 1009 words · 5 minutes read
The Best Baby Shower Gifts for Mums to Be
A baby shower is a wonderful event for both guests and mum to be. Bringing the perfect gift can be a bit of a minefield if you have never had a baby yourself. Below are some fantastic gift ideas for new mums or second time mums which are essential and will ingraciate you to the mum to be. These are truely useful gadgets that your friend will love and be extremely thankful for. Here are out top 10 baby shower gifts:
Muslin Cloths
Looking after a newborn you can never have enough of these. You use them for baby sick, drool (babies drool a lot) and any mess. They also protect your clothes when feeding. Link
Mum2Mum Bibs
These aren't just any bibs, they are life saver bibs because they protect the baby's clothing from baby puree and meal time mess. All mums rav about them and even though they may seem a bit pricey for a bib they are definitely worth the money. Link
Pram Hooks
You'll probably be the only guest who thinks to buy one of these for your mum to be at her baby shower but believe me she will thank you for it in time. Mums constantly juggle with carrying the world of shopping bags when out and about. These can be great to hang you handbag/change bag on or other shopping. They are also super affordable. Link
Nuby Teething Bibs
Not only do baby need bibs for feeding but they also need them for baby drool, which there is a lot of. These handy bibs have silicone corners which babies can chew on when teething, whereas teethers can often fall on the floor and need cleaning. Link
Cuddledry Towel
This is an award winning hands free towel for bathtime. It is probably not an essential but it is a wonderful nice to have item if you want to treat your mum to be. Link
Groswaddle
Chances are your mum to be friend has already heard of the Groswaddle but hasn't yet treated herself to one yet. Newborns are all about the swaddle but it can be tricky for new mums and dads who have never done this before. The Groswaddle makes it easy by putting the velcro parts in all the right places. A good swaddle can help baby sleep better at night. Link
Banana Toothbrush Teether
These are fairly uncommon but brilliant and will probably make your gift at the shower stand out. The teether has easy to hold handles for even the smallest of babies to hold. It has flexible brush-like silicone bits to scratch the itchiest of gums for teething and can introduce baby to brushing teeth so they get used to the sensation. Link
Doidy Cup
These slanted cups are a great way to introduce baby to drinking out of a cup or mug rather than bottles. Their unique design helps reduce the number of spillages in those early days of weaning. An absolute must. Link
Infacol
A midwife gave me a bottle of this at my baby shower and I honestly didn't know what it was and didn't think much of it until one night early on in my parenting experience I desperately needed it for winding my baby. It was a life saver and if like me, your mum friend will only know she needs it when all the shops are closed you could be the best friend ever. Link
Toy Straps & Dummy Clips
Simple little things that are great! Dummy clips are great if baby keeps droping them or pulling them out of his/her mouth and throwing them. They attach onto the baby's clothes/bib so are always in easy reach of mum or baby. This one doubles up as a teether. Link Toy straps secure onto the buggy/pram so that baby can play with his/her favourite toys while out and about with mum and if they go over board they don't lose them entirely. So handy when standing in a que with a bored baby. Link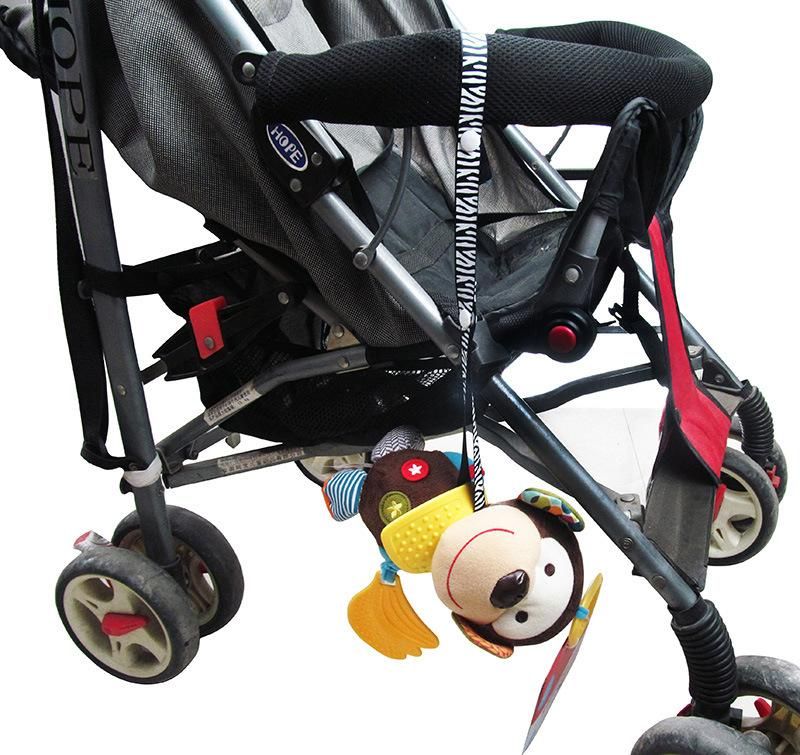 Baby Shower Gifts to be Avoided
Soft Stuffed Toys & Teddies
Parents hate these as they take up space in the nursery and babies rarely play with them. Mums, espcially with friends who don't have children of their own very often make this mistake. Don't be one of those friends.
Baby Clothes Size Newborn
Newborn baby clothes really only fit a baby for about the first 2 weeks after birth so if all your friends give you Newborn sized clothing you end up with a lot of clothes you will never use for your baby and can't sell on Ebay afterwards. The same goes for 0-3 month size clothing. Babies grow out of this size very quickly. If you want to buy clothes for your friend's new baby choose one or two 0-3 month items and mostly 3-6 month and 6-9 month clothes. A common mistake is to buy clothes out of season so think about what season it will be when baby is 3, 6 and 9 months old so you buy weather appropriate clothing.
Pram Shoes
Often these can look cute but are rarely ever used. Most babies only start walking at about 13 months and don't actually need shoes until then.
Blankets
I got SOO many of these and it turns out I am not the only mum. For some reason mums to be receive tons of blankets for baby. While they are useful mums don't need as many as they are given so please co-ordinate with other friends going to the shower and make sure you only give 3-4 max!
Bottle Serilising Machines
These machines are useful but most mums want to choose their own or prefer to breastfeed their babies. Most mums to be are offered a second hand seriliser from a friend who has had a baby and wants to pass it on anyway.
Baby Keepsake Items
Silver plated rattles and clay hand print kits are pointless and completely unhelpful for a new mum.